WHY YOU SHOULD JOIN THE TOUR
In this opportunity, we would like to invite you to tour our tower and experience BRANZ BSD's true Japanese quality by yourself.

There are three main points that we believe will be beneficial to you, our treasured customers and future residents,
upon joining the Tower Tour.
Experiencing
The Luxury
By joining the Tower Tour, you can actually inspect and experience what BRANZ BSD Ai has to offer. You can get the feel of how comfortably luxurious it is to live as a resident of BRANZ BSD Ai. Play the video below to get a sneak peek.
Journey Through The Common
Areas and Facilities
The tour lets you journey through common areas and our 17 five-star facilities, which is an experience you can't get by only visiting the Show Unit. You can even experience some of the facilities first hand. Picture yourself having access to these luxuries every single day as a BRANZ BSD resident!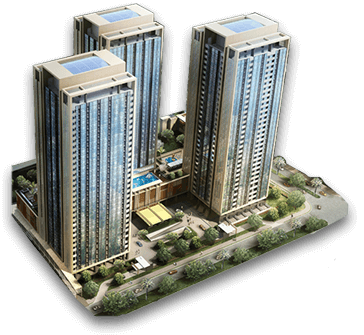 TRUE JAPANESE DEVELOPER