Safe Pedestrian Walkway
Hardly found in the big busy city, BRANZ BSD deeply considers the green pedestrian area with the barrier-free design concept that is safe from the vehicle and comfortable for the elderly, children and pedestrians to enjoy a great walk with the loved ones.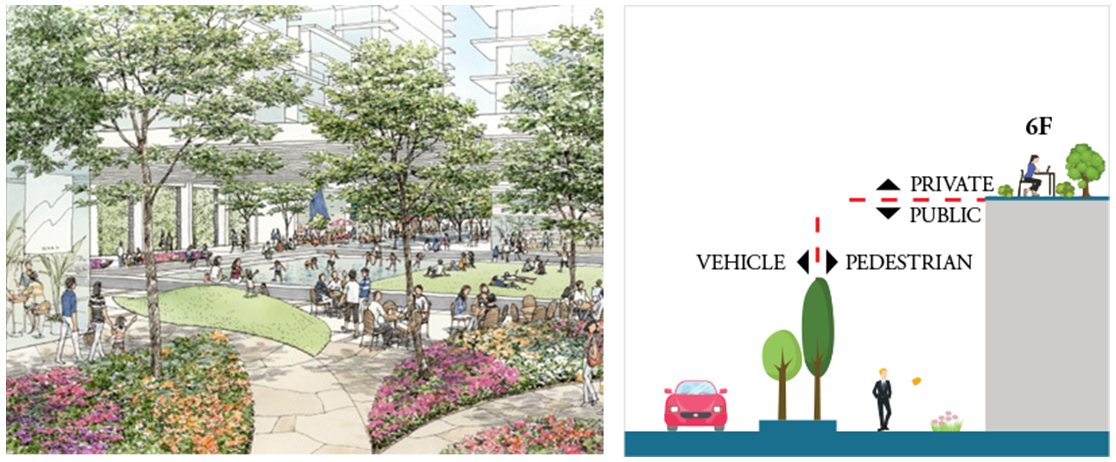 Eco-Friendly Living
We plan every detail of the building with a low energy consumption system and also the HEMS (Home Energy Management System) that is installed in every room and can be easily accessed and controlled by the residents. Moreover, the usage of LED lamps in the public area will reduce the building's energy consumption.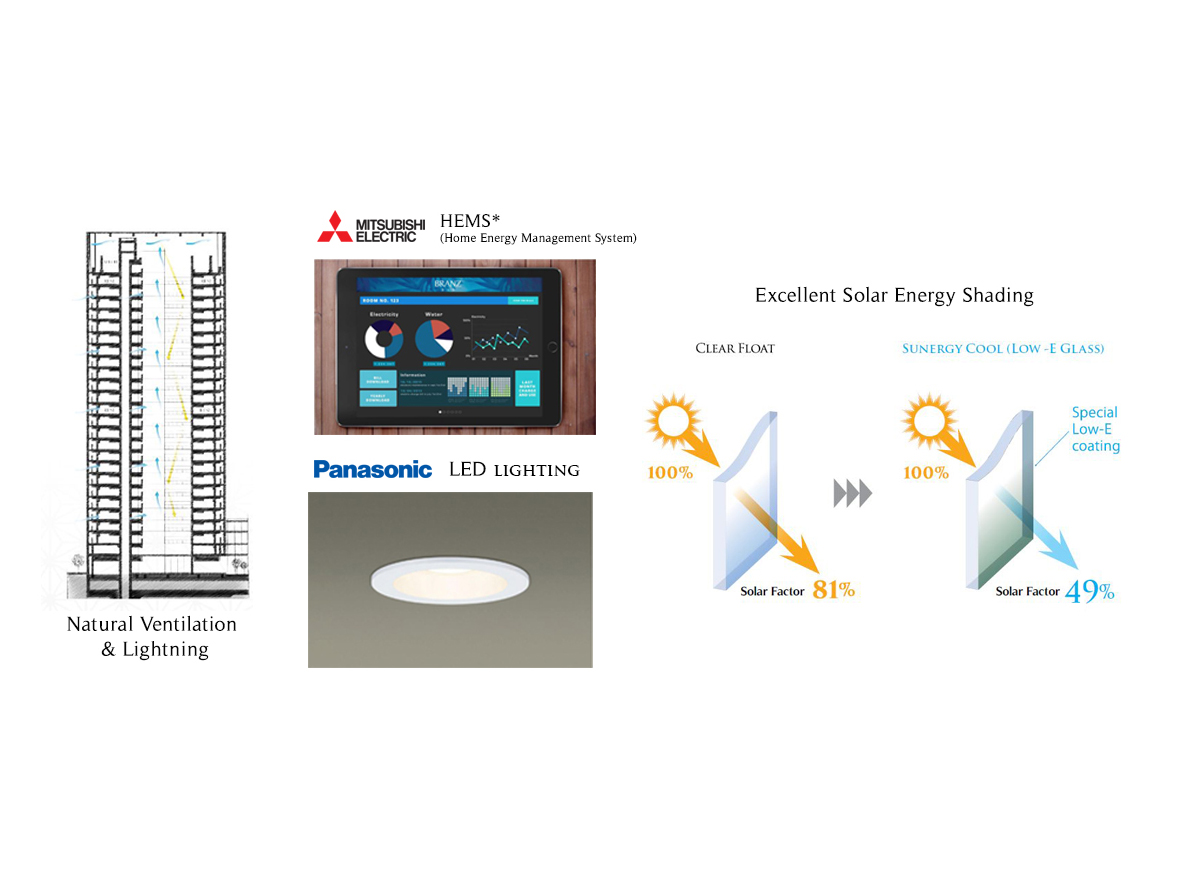 Dual Stage Water Purification System

This is the first condominium project outside Japan to adopt the TOCLAS system. The TOCLAS purifier made by a Japanese manufacturer comes as a standard fitting in all kitchens. Water provided to each room is cleanly treated in the building beforehand and then TOCLAS water purifier (activated carbon & hollow fiber membrane) removes rusts, bacteria and other impurities with a size of 0.1 μm. This creates water that is suitable for drinking. The purifier is convenient not only for producing drinking water, but also comes in handy when washing vegetables or cooking.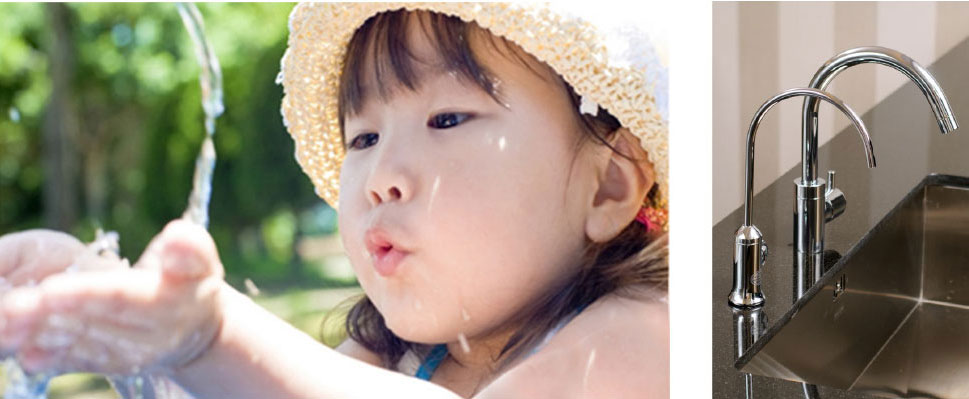 Quality Management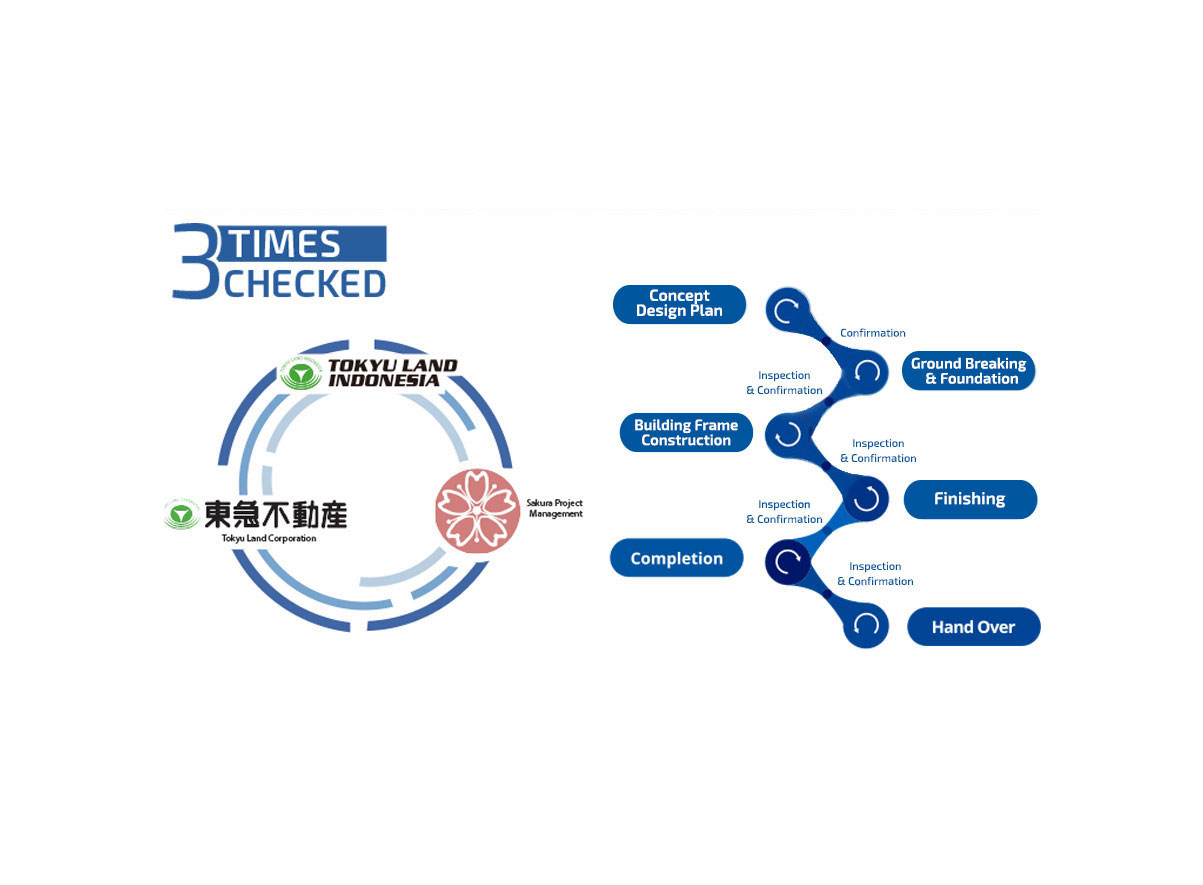 To deliver a perfect quality residence, we always examine our product 3 times by the expert quality management companies, Sakura Project Management, Tokyu Land Corporation, and Tokyu Land Indonesia, therefore, BRANZ BSD can deliver a flawless residence that brings every greatness of living to your place.
Security & Management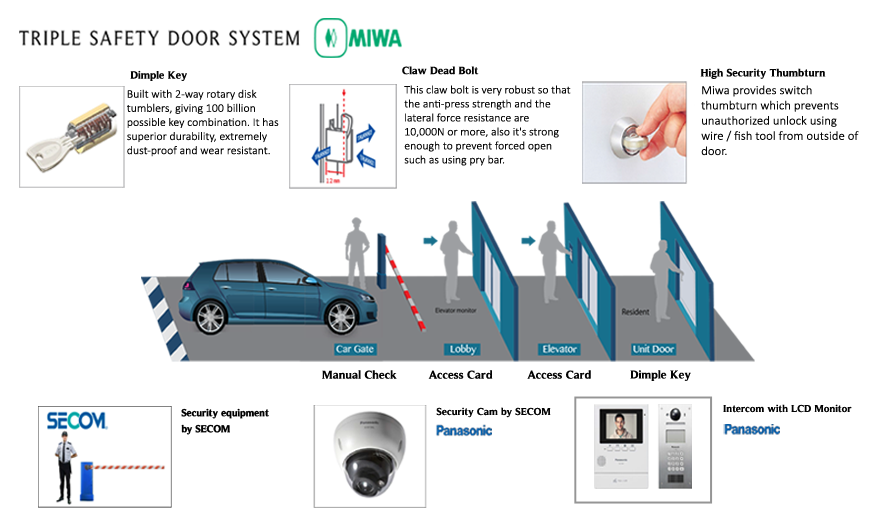 To ensure the comfort of living experience at BRANZ BSD, we maintain the services of security and management by the trusted company. With a wide range and long period experiences, Tokyu Community has established a strong managing company, that will guarantee your needs while living in BRANZ BSD. A global security corporate that is providing a comprehensive and integrated security service, ALSOK BASS promises to give the residence peace of mind.